As an important technical crystal, sapphire is widely used in infrared military equipment, satellite space technology, and high-intensity laser window materials. It is the most ideal substrate material for semiconductor GaN/Al2O3 light-emitting diodes ( LEDs ), large-scale integrated circuits (SOI) and SOS, and superconducting nanostructured films. According to the "2014-2018 China LED Industry Market Prospects and Investment Strategic Planning Analysis Report" released by the Industrial Research Institute, in 1992, Japanese engineer Nakamura repaired the GaN epitaxial layer using sapphire substrates and successfully realized the blue LED display . The blue-green LED has achieved a blowout-type explosion, and the sapphire substrate has gradually become the mainstream choice for blue-green LEDs.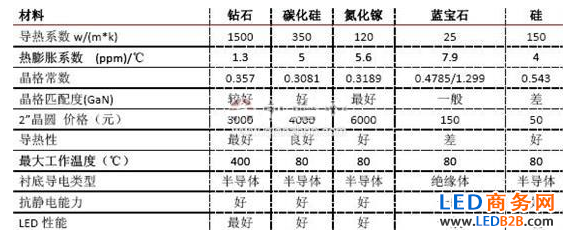 Figure 1: Comparison of GaN blue-green LED substrate selection (unit: °C, yuan)

In recent years, with the implementation of the expansion plan, Rubicon, STC, Monocrystal three manufacturers occupy about 40% of the global sapphire crystal rods, of which Rubicon has a global leading position. This phenomenon indicates that the global sapphire crystal rod production capacity distribution tends to be average, while the latecomers began to expand capacity to catch up with the three giants, South Korea SapphireTechnologyCompany (STC), Russia Monocrystal and other market share are rapidly increasing.

At the same time, with the expansion of Taiwanese business Yuefeng, the production capacity has jumped to the fifth place in the world, surpassing Japan's Kyocera and Namiki Precision Jewel.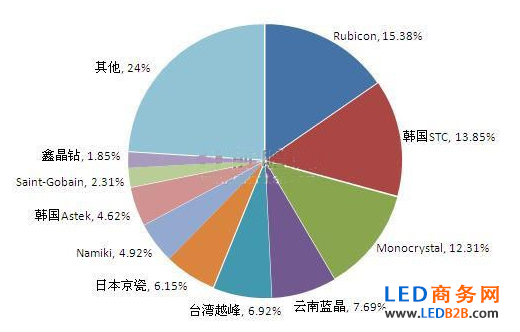 Figure 2: Market share of global sapphire crystal rod manufacturers (unit: %)

The sapphire screen is not only wear-resistant, but also makes the touch screen more sensitive, thermal and translucent, and ensures a clear picture. It is a new choice for smartphone screens. Sapphire as a mobile phone screen can be said to be an epoch-making innovation, and later is a big trend.

Participants in the sapphire industry want to slap the apple tree. If the Apple iPhone 6 uses a sapphire screen, in general, Apple's new products use new materials, the market will be short-term speculation on this material, and in the long run, there will be some attention to the related intelligent hardware. For example, whether the wearable device will use this material in the future, the sapphire market may have an explosive period.

LED Business Network led

to focus on

e-commerce

platform to promote

led enterprises

+ Internet, the official website

URL:

http:// Â 

Dining Room Chandeliers,West Elm Chandelier,Industrial Chandelier,Vintage Chandelier

GUANGDONG LAVIUS LIGHTING CO., LTD. , https://www.laviuslighting.com