Today's core language

Whose youth does not have Nokia! At MWC 2016, Nokia CEO Rajeev Suri said excitedly that they are back. At the same time, it shows the multi-domain application of 5G. It is said that due to the huge broadband capacity and near-zero delay of 5G technology, new applications such as driverless and remote robots will become a reality. For more information on technology, please pay attention to the daily electronic core morning newspaper.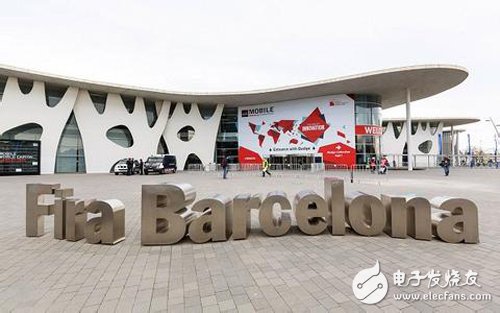 I. MWC2016

1. Jinli released S8 and a brand new image. This release of the Gionee S8 uses its own patented integrated ring all-metal design antenna, part of the processor Gionee S8 equipped with MediaTek P10 processor, with 4GB storage + 64GB storage combination. In addition, Gionee S8 also introduced 3DTouch technology, as well as a front fingerprint unlocking module.

2, Ericsson's eight new products are grandly launched, focusing on 5G, cloud and IoT. At the exhibition, Ericsson will release eight new products: one is smart metering as a service; the other is user and IoT data analysis; the third is network software 17A for large-scale IoT, the fourth is video business intelligence toolkit; the fifth is for everyone. Mobile broadband; six is ​​to deliver excellent application coverage; seven is experience-oriented management services; eight is revenue management system, in which Ericsson will focus on 5G, cloud and IoT.

3. Display 5G multi-domain applications on Nokia MWC. Nokia demonstrated 5G's multi-domain applications at MWC 2016, demonstrating the potential applications of 5G technology with the support of network infrastructure. Due to the huge bandwidth capacity and near zero delay of 5G technology, new applications such as driverless and remote robots will become a reality.

4, HTC Vive sells 5200 yuan Wang Xuehong: It is a good price experience far beyond Oculus. For HTC, whose smartphone business has fallen into the altar, Wang Xuehong's next Nuggets point is VR (Virtual Reality). The first product, HTC Vive, has announced the price and PC configuration requirements during the MWC conference. For the price of 799 US dollars (about 5200 yuan), Wang Xuehong said in an interview with reporters, I think this price is very good. She also did not forget to pull the same aura-ridden competitor Oculus Rift - $599 without a controller, but "our technology and experience is much better than Oculus."

5, HTC three new machines: splash design is enough personality. At this MWC, HTC did not bring the rumored M10, but the three new Desire series, which are 530, 630 and 825. The shape of the three new models looks quite fashionable. To be precise, the rear case uses a new Micro Splash Design design, and the personality points, HTC emphasizes that this definitely highlights the personality. Configuration, Desire 530 positioning the lowest end, equipped with a 5-inch 720p screen, equipped with 1.1GHz Opteron 210 processor and 1.5GB memory

6, Intel XMM 7480 baseband release: upload speed to LTE Cat.13 150Mbps. At the MWC 2016 conference, Intel released a number of baseband products and announced a wide range of 5G industry cooperation. The baseband is mainly "XMM 7480", including X-GOLD 748 baseband chip, SMARTI 6T/6Tc transceiver, Amp Track 748 packet tracking, etc., supporting GSM, GPRS/EDGE, TD-SCDMA, DC-HSPA+, LTE- A FDD/TDD and other network standards, and supports four-carrier aggregation, FDD/TDD joint carrier aggregation, and supports up to 33 frequency bands, EVS, dual card dual standby.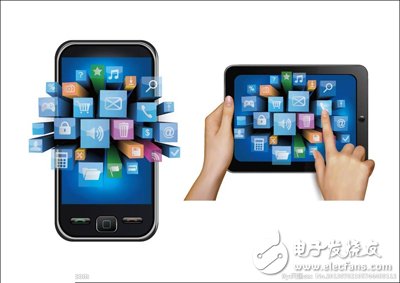 Second, semiconductor news

1. MediaTek released the Helio P20 violent GPU+16nm process. At present, MediaTek's highest-end products are undoubtedly the world's first ten-core killer - Helio X20. But the Helio X20 still uses a 20nm process. Now, MediaTek has announced the official release of its first 16nm product, the Helio P20. The Helio's successor is based on the 8-core Cortex-A53 architecture core with a CPU frequency of 2.3GHz and a GPU of Mali-T880 MP2. Although it has only dual cores, the frequency reaches 900MHz.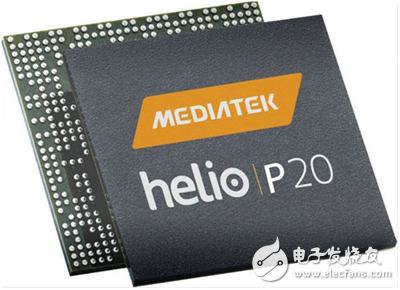 Third, intelligent hardware

1. Apple reissued an open letter to clarify the company's position on system encryption. The following is Apple's official website "About Apple and Security Issues": At the request of the government, the court forced Apple to create a special version of the iOS system, which can be used to bypass the security settings on the iPhone's standby screen. The version system can enter the lock screen password automatically. Zuckerberg said during the Mobile World Congress (MWC) in Barcelona: "We express our sympathy for Apple. I believe that the introduction of backdoors in encryption systems is not an effective way to improve information security, nor is it a practice we should take. ""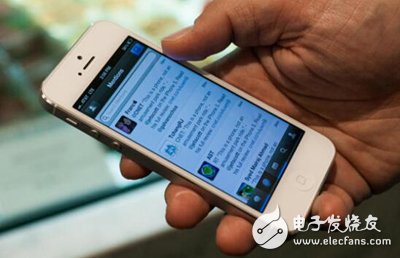 Fourth, the robot

1. China's independent research and development of composite robots is put into production in batches. The internationally-created compound robot was put into production in batches at Shenyang Xinsong Robot Automation Co., Ltd. Orders from only one US customer have been added to 50 units. This latest type of robot that combines unit technologies such as intelligent mobile robots and general industrial robots fills the international gap in the high-end robot market. Qudao Kui, president of Xinsong Company, said that from a single robot to a composite robot, from a single product to a smart factory, Xinsong is committed to providing a total solution to the market. This is the focus of international robot giants competing for competition. I plan to start early.

2. Google shows the psychedelic drawing robot. The Google Creative Lab team presented several Android experimental products, one of which attracted the attention of visitors. It is a psychedelic drawing robot that draws abstract line photos based on photos taken on Android smartphones. The whole system is an Android smartphone connected to the drawing system code-named IOIO to control the brush driven by the motor. The drawing result is generated by the algorithm to accurately draw an abstract pattern similar to the phone photo.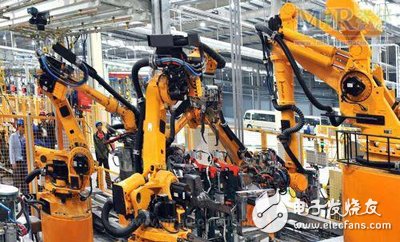 LED Underwater Boat Light has the characteristics of energy saving, high light efficiency, rich colors and long life.Underwater Boat Lights can emit a variety of colors, gorgeous and colorful, and can better illuminate under water. LEDER technology`s Underwater Boat Light has good waterproof effect. Moreover,the materials of LED Underwater Boat Lights are generally stainless steel outer panel and aluminum Lamp body, which has the advantages of strong corrosion resistance and strong impact resistance.

Features:

• Contracted design

• Super waterproof performance

• Reasonable price

• Energy saving save electricity

• Easy to assemble

• Color temperature :3000k-6000K

• Strong impact resistance

• Type of protection: IP20 /IP65 (Some models)

• Warranty:3 - 5 years

LED Underwater Boat Light is a lamp installed under the water, with a small and delicate appearance and beautiful appearance.

We have rich production experience in lighting .Except Indoor Lighting product, we also offered other product in Outdoor Lighting ,such as LED Flood Light , LED Street Light , LED Inground Light, LED Spike Light & LED Bollard Light as so on .




LED Underwater Boat Light

Fishing Light, LED Fishing Light, Lamp,LED Underwater Boat Light

JIANGMEN LEDERLIGHT LIGHTING Co.,LTD , https://www.wallwasherlights.com