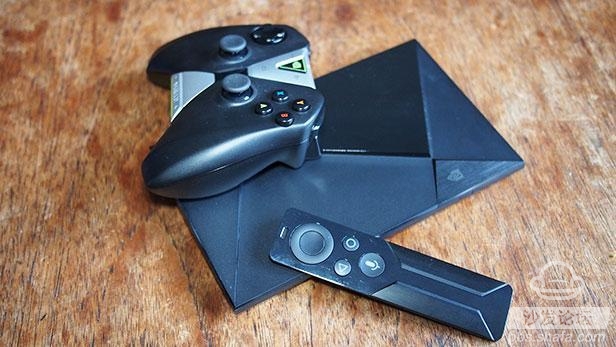 In the past, the space under the TV was always reserved for Blu-ray players, game consoles, or home theater systems. Nowadays, companies like Amazon or Apple have launched new set-top box products to further enrich the use of TV sets. Product lineup. Now, Nvidia has also joined Shield in the war.

Shield is an Android TV set-top box that supports 4K. It is designed to provide users with the ultimate streaming experience, especially for gamers. Its price is relatively expensive, and there is a certain difference between competing products.

Design and Hardware

Shield TV is slim and looks good from all angles. The company logo is located on the metal triangle at the top of the fuselage. It is also very simple to use as a power button.

The slightly slender body allows it to accommodate a variety of components and ports, taking into account the design while not sacrificing the inherent performance.

At the back of the fuselage, users can find the microSD card slot, micro-USB 2.0 port, two USB 3.0 ports, HDMI 2.0 ports, and Gigabit Ethernet ports.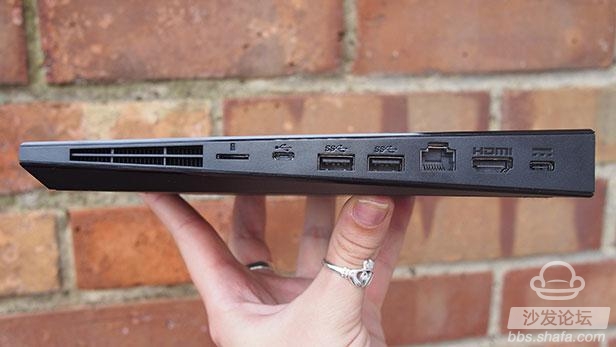 Users can access their own external hard drive or USB flash drive. The Shield will play videos, music or photos on the TV.

Inside the fuselage, Shield TV is equipped with Tegra X1 processor, 256-core Maxwell GPU, 3GB DDR4 running memory and 16GB internal memory, and can be further expanded by microSD card. The Shield Pro model offers 500GB of storage. The Tegra X1 gives it the same performance as the Xbox One and the PS4.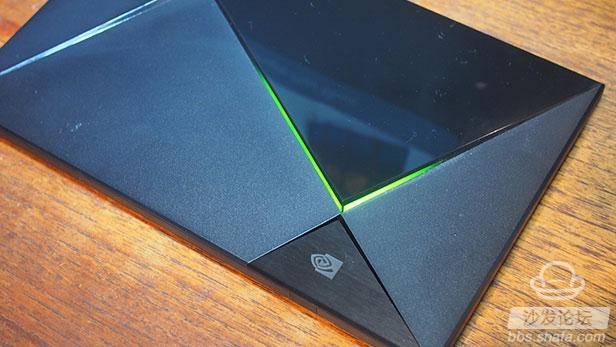 handle

Most set-top boxes are equipped with a remote control, and Shield provides users with a handle, which is somewhat like the appearance of the Xbox One and PS4 handle mix, but slightly heavier, and slightly more functional.

On the handle, there is an analog rocker on both the left and right sides. The four conventional keys are similar to the Xbox's ABXY key. The arrow keys are always on the left-hand side, and the L/R keys are also provided on both sides. There is also a micro-charger for charging. HDMI port, and a headphone jack gives users a more personalized audio experience.

The Nvidia logo above the analog stick is a pressure-sensitive power button that taps twice to enter voice search. There are start and return buttons on the left and right sides of the logo, as well as a home button that is familiar to Android users. There is also a place under the handle for controlling the volume.

Although it feels a bit heavy, it will not be uncomfortable to use for a long time. At the same time, Shield supports multiple handles for users to play multiplayer games.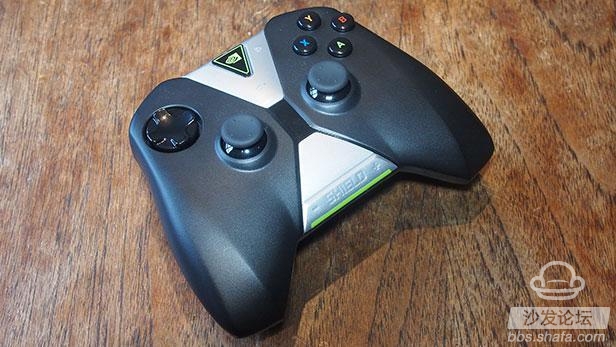 Software and Android TV

Since Google announced the launch of Android TV for more than a year and a half, the platform is still basically the same, and the choice of applications is very limited. Of course, various mainstream video applications that users are familiar with still exist.

Unlike other streaming services, Android TV relies heavily on Google's own service content. Double-clicking a button to call Google Now search is an example. Of course, this search service is still very convenient, and users can search for various movies and TV programs. However, users can only search by voice, and the product does not support text search.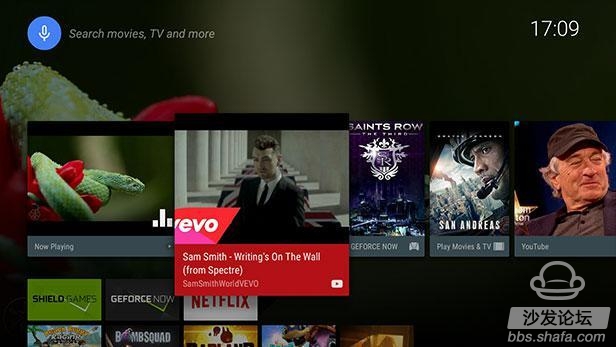 Shield provides a built-in Chromecast feature that allows users to project content from their smartphone or tablet onto a TV.

Shield also created special features for gamers. For example, by long pressing the home button, the game content can be sent directly to Twitch or YouTube, or the user can also share screenshots of the current screen.

Users can also add their own commentary to the video stream through the camera. The product also supports an external keyboard and mouse.

Support for 4K video is also one of Shield's highlights, allowing users to watch a resolution of 3840 x 2160 at frame rates up to 60fps. Of course, a 4K TV or monitor is essential.

GeForce Now

Previously, Nvidia had launched a cloud game streaming service called "Grid", which is now officially renamed "GeForce Now," while the original Grid was retained as a term referring to virtual GPU-related technologies. In previous online games, players often needed to buy CDs or at least download files before they could be installed. GeForce Now, one of Shield's core features, allowed players to start the game immediately after completing the purchase process.

So far, there are about 60 games available for gamers to choose. They support 1080p Full HD resolution, and the highest frame rate is 60fps. Everything is clear and smooth. In contrast, the current PlayStation Now is not only more expensive, but only supports videos up to 720p @ 30fps.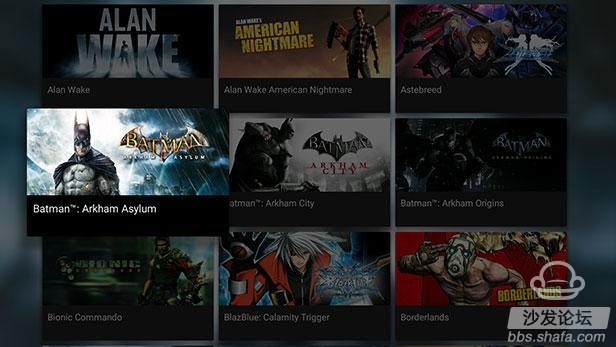 Of course, the Wi-Fi bandwidth in the player's home is sufficient. Nvidia said that using the service requires at least 12 Mbps of bandwidth, while 720p@30fps requires more than 20 Mbps, while 1080p@60fps requires at least 50 Mbps.

Pressing the start key while using the GeForce Now service can enter the system menu where parameters such as resolution or frame rate can be set to always be displayed on the screen so that they can be understood at any time.

For the player, besides paying the monthly fee to use the service, it is also possible to select a one-time buy-out game so that cloud streaming can be permanently performed for the game regardless of whether or not to choose to renew the service.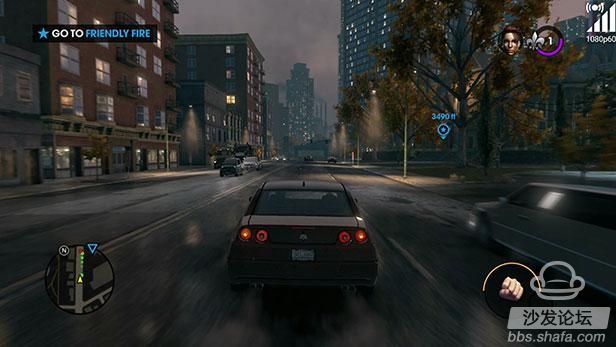 Accessories

Although Shield provides a handle, it is mainly for gamers. For other users who choose to watch the video, they can purchase a remote controller.

The price of up to 39.99 pounds (about 389 yuan) is not really cheap for a remote control, but it is easy to use, strong and beautiful.

The arrow keys adopt a ring design, with a button for selecting operation in the middle, and a home and a return button below, where a microphone mark is used to activate voice search, and it is only necessary to speak to the top of the remote control to operate.

In addition, the user can choose to have a stand for the Shield standing, a bit like the PS3 offers.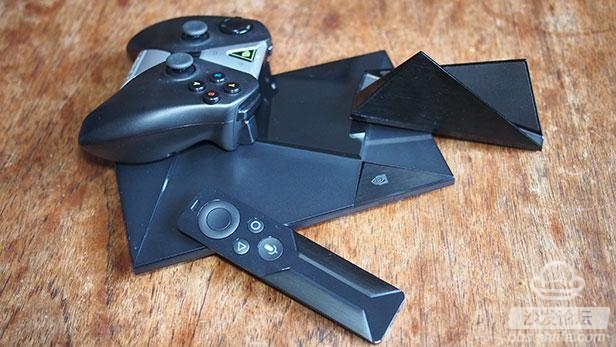 to sum up

Whether it is 4K video or cloud game streaming, Shield TV sets these seem to be the standard technology in the future. It should not face the dilemma of being quickly eliminated by technology. With just the right 4K TV or monitor, and with a Wi-Fi network with enough bandwidth, Shield TV can meet the needs of family members to play games and play video at the same time. And for the game player, it also saves a fee on the host computer, you can start the game at any time by paying the monthly subscription fee or choosing to purchase your favorite artwork. For families with gamers, this product is worth considering.

An Optical Distribution Frame (ODF) is a frame used to provide cable interconnections between communication facilities, which can integrate fiber splicing, fiber termination, Fiber Optic Adapters & connectors and cable connections together in a single unit. It can also work as a protective device to protect fiber optic connections from damage.
Rack mount ODF is usually modularity in design with firm structure. It can be installed on the rack with more flexibility according to the fiber optic cable counts and specifications. This kind of optical distribution system is more convenient and can provide more possibilities to the future variations. This ODF is 19", which ensures that they can be perfectly installed on to the commonly used standard transmission rack.

Optical Distribution Frame,Odf Unit,Fiber Splitter Box,Fiber Termination Box

Chengdu Xinruixin Optical Communication Technology Co.,Ltd , https://www.xrxoptic.com