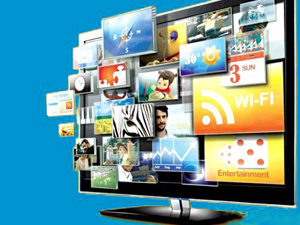 In order to further implement the brand development strategy of the color TV industry, enhance brand value and effectiveness, foster color TV companies with internationally-renowned brands and competitiveness, and promote the transformation and upgrading of the TV industry, based on the "Guiding Opinions on Accelerating Brand Construction of China's Industrial Enterprises" (Ministry of Industry and Information Technology) Section [2011] No. 347) and the "Twelfth Five-Year Development Plan for Electronic Information Manufacturing Industry" combined with the reality of China's color TV industry, put forward the following guidelines.

I. Accelerating the significance of brand building in China's color TV industry After more than 30 years of reform and opening up, China has become the world's largest TV producer, consumer, and exporter, and has established a relatively complete R&D, manufacturing, sales, and after-sales service system. The self-owned brand products occupy a dominant position in the domestic market, and the share and influence of self-owned brands in the international market are gradually expanding. Many companies rank among the top ten color TV manufacturers in the world.

However, the homogenization of color TV products in China is still quite prominent. The value and value-added of self-owned brands are relatively low. Exports are dominated by processing and manufacturing. The profits of the industry are thin, and there is an urgent need to increase brand value.

At present, the color TV industry is facing new major changes. Industrial upgrading accelerated, networking, intelligence, and product and service integration trends are obvious. The change of business models and business forms based on the Internet is profoundly affecting the industrial ecological environment and market structure. The traditional model of integration of manufacturers and brand merchants is challenged. The brand, innovation capability and industrial chain integration capability have become key elements of the core competitiveness of color TV industry. .

Accelerate brand building in the color TV industry, optimize the allocation of resources around brand building, facilitate industrial transformation and upgrading, and realize the transition from scale expansion to quality brand efficiency; help improve the company's core competitiveness, further consolidate its dominant position in the domestic market and enhance international The market competitiveness is conducive to the improvement of the management level of the industry and the improvement of the overall development level of the industry.

"The Ministry of Industry and Information Technology will issue a document to support the development of independent brands of China Color TV. On Friday (7th), individual stocks in the color TV industry rose, and Shenzhen Konka A (000016.SZ) rose more than 5%. Sichuan Changhong (600839.SH) rose by more than 3.7% in the morning. , TCL Corporation (000100.SZ) rose about 2% in early trading, Hisense Electric (600060.SH) declined slightly, Xoceco midday electronic fell by more than 2.7%. Hong Kong stocks, Skyworth Digital (0751.HK) rose more than 3%, TCL Multimedia (1070.HK rose more than 2%)"

II. General Requirements (1) Guiding Principles and Basic Principles Taking the scientific outlook on development as the guide, grasping the major opportunities for the country to implement the information consumption strategy, continuing to enhance the brand value and innovation ability, and enhancing international competitiveness as the main line, and sticking to the corporate entity and government Combine guidance, adhere to market orientation and policy support, adhere to the combination of brand building and innovation drive, adhere to the combination of industry self-discipline and social supervision, actively create a brand construction environment that is conducive to fair competition in the color TV industry, and actively promote enterprises from scale costs. Advantages to transform into brand efficiency advantages, to achieve China's color TV power to the power of the country's color change.

(II) Main objectives China's color TV industry has significantly increased its awareness of brand development and construction capabilities. The brand development environment has been further improved and the self-owned brand value has been significantly improved. By 2015, more than 90% of major players in the industry have formulated clear brand strategies and goals. The dominant position of the domestic brand's domestic market is further consolidated, and the international market share continues to expand. The export of self-owned brand products is no less than 40% of the total export volume. The degree of brand concentration has been further improved, and 3 to 5 independent brands with strong innovation and international influence have been fostered.

Third, the main tasks (a) the implementation of the brand to lead the transformation and upgrading of the development strategy, enhance brand awareness.

A profound understanding of the importance of brand cultivation for corporate development and industrial transformation and upgrading, and guiding the color TV industry to take brand building as an important part of industrial structure adjustment and development mode change, establish brand awareness, implement brand strategy, strengthen brand development awareness, and deepen brand awareness , Consolidate the awareness of brand protection, so that the cultivation and protection of independent brands become common awareness and conscious action.

(B) give full play to the main role of enterprises, improve the brand building mechanism.

Give full play to the main role of enterprises in brand building, formulate scientific brand development plans, establish a sound brand operation system, and increase investment in brand construction. Strengthen policy support, guide industrial resources to gather with leading brand companies, and support industry associations, industrial alliances, and third-party social organizations to provide public services such as industry self-discipline, industry rights protection, technical service support, and international exchange and cooperation for corporate brand building. The role of public opinion in the media has led to the establishment of a brand-building mechanism of "corporate subject, government guidance, and multi-party support".

(C) enhance the company's core competitiveness and enhance brand value.

Implement innovation-driven development strategy, increase investment in key technology research, product research and development, and industrial design, enhance control over the core basic links of panel, chip, and other industrial chains, and enhance the company's core competitiveness. Promote the vertical integration of industrial chain and strong cooperation, promote the integration and development of color TV manufacturing and operating services, and create a leading enterprise with a competitive advantage in the entire industry chain. Seize the opportunity of information consumption development, speed up the development of networked, intelligent color TV products, strengthen technology integration and business model innovation, enhance brand value through enhanced product supply capabilities, and lead new consumer hot spots.

(D) standardize the market order and optimize the brand growth environment.

Encourage market competition, standardize brand management activities, and strengthen brand management personnel training. Strengthen public opinion propaganda on self-owned brands, support third-party agencies to carry out brand evaluation activities, and guide consumers to establish consumption concepts that value brands and support independent brands. Strengthen the protection of intellectual property rights, encourage reporting through various means, combat infringement of registered trademarks and other counterfeiting and other illegal acts, safeguard the legitimate rights and interests of the brand, and create a fair and regulated market competition environment.

(5) Improve brand management capabilities and strengthen brand advantages.

Based on the industry foundation and advantages of China's color TV industry, the company will strengthen its brand positioning, strengthen market research, implement differentiated brand strategies, and enhance its ability to participate in global market competition. Promote the improvement of corporate brand management and management, promote advanced brand management mechanisms and brand cultivation methods, build a brand management talent team, and enhance corporate marketing planning, communication and publicity, crisis response and other aspects, and shape the corporate brand culture and social image. Guide enterprises to grasp the development trend of the industry, give full play to the role of e-commerce and online marketing, and explore new channels for the promotion of innovative brands.

(6) To improve the quality, service and integrity system and protect the brand reputation.

Implement corporate quality main responsibility, promote advanced quality management methods, strengthen standard system construction and implementation, improve quality inspection conditions, and upgrade the overall quality level of the color TV industry. Strengthen the construction of credit system, carry out self-declaration activities of enterprises, guide enterprises to consciously promise and perform quality responsibility, eliminate false propaganda activities, and consciously accept social supervision.

Improve the construction of after-sales service system, accelerate the extension of after-sales service to pre-sales services and application services, and improve service levels and added value. Vigorously build an industry atmosphere that emphasizes quality, emphasizes integrity, and cherishes credibility, and enhances the confidence of consumers in their own brand products. IV. Policy measures and organizational implementation (I) Implement and improve relevant policies. Give full play to the role of policy guidance, promote the optimization of central and local policy resources and fiscal funds around the corporate brand strategy, increase support for key common technologies, and increase color TVs with dominant brands and strong international competitiveness The support of enterprises will increase the support for the overall improvement of the quality of the industrial chain, further exert the policy effect, and increase the efficiency of the use of funds.

(b) increase support for the cultivation of dominant brands. From the aspects of technological innovation, personnel training and market development, support the rapid development of independent brand enterprises with core technologies, high market share and strong profitability, encourage leading enterprises to carry out mergers and reorganizations, expand and extend the industrial chain, and cultivate a full industrial chain. Leading company with competitive advantage.

(c) Supporting the international development of enterprises. Guide enterprises to jointly build overseas marketing channels and after-sales service networks, participate in international exhibitions and exhibitions, and actively explore the international market. Actively explore the use of multi-and bilateral platforms to promote enterprises to promote independent standards, technologies, brands, and expand their influence. Encourage enterprises to register trademarks overseas, apply for patent protection, and jointly deal with trade disputes. Support enterprises to carry out overseas mergers and acquisitions and establish overseas R&D centers and production bases.

(D) give full play to the role of industry organizations. Actively support industry associations, alliances, standardization organizations, quality inspection agencies and other third-party organizations to use information technology to establish product quality and independent brand information platform, carry out product quality control and brand evaluation, market promotion, information consultation, talent training, international exchange and cooperation Activities in such areas should fully play its role of organization, coordination, and supervision, encourage enterprises to issue social responsibility reports, promote corporate social responsibility construction, strengthen industry self-discipline, safeguard industry reputation, and encourage fair competition.

(v) Strengthen organization and implementation. The Ministry of Industry and Information Technology, in collaboration with local industry and informatization authorities and third-party agencies, will strengthen coordination and cooperation, effectively organize and implement brand building, actively explore brand building models suitable for the characteristics of China's color TV industry, and accelerate the promotion of advanced experience. Solidly promote brand building work.

SWG enameled aluminum round wire for household appliance heat sink, Polyimide enameled round Aluminium Wire, class 220. Package: 250*500/250*400/250*600 wooden spool.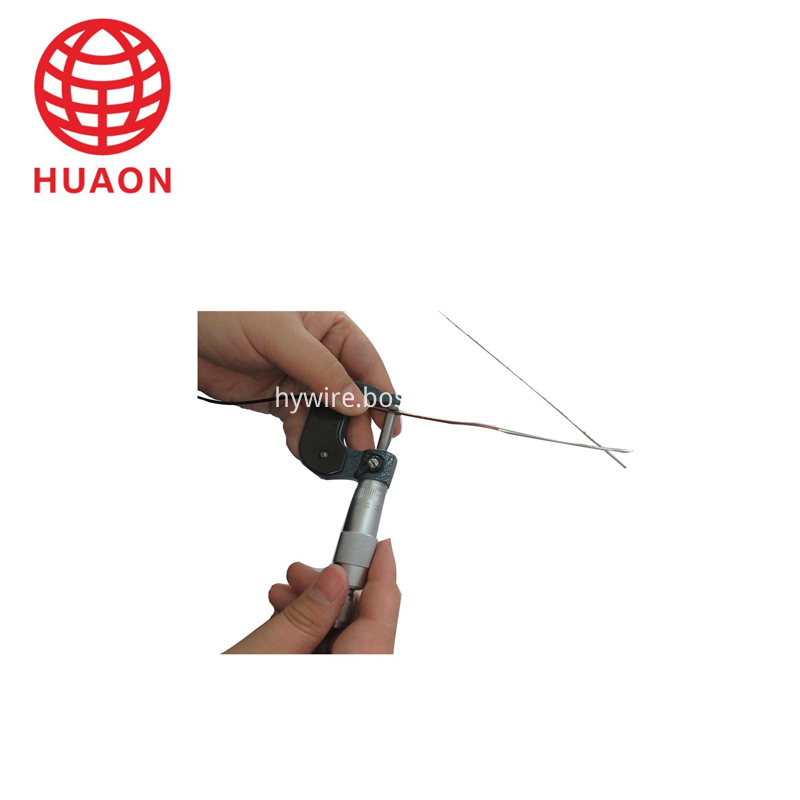 | | |
| --- | --- |
| Product Name | Enameled Aluminium Wire EIW/A 1.20-3.00,CLASS C-220 |
| Material | Aluminium |
| Type | EIW/A |
| Themal class | calss C -220 |
| Country of origin | China(Mainland) |
| Used | motor,transformer,rectifier and such |









Aluminum Winding Wire,Eiw/A Enameled Aluminium Wire,Reasonable Price Enameled Aluminum Wire,Enameled Winding Wire Pew

HENAN HUAYANG ELECTRICAL TECHNOLOGY GROUP CO.,LTD , https://www.huaonwire.com