On the afternoon of August 9, Guangdong LED Lighting Supply Chain High-level Roving Seminar (Dongguan Station) and Gaogong Golden Globe Awards Annual LED Good Product Recruitment Event was held in Dongguan Dongcheng District Huanan International Hotel (formerly Dongcheng International).

This seminar adopts the theme report, round table (supply chain dialogue) and product on-site display to attract more than 200 people from Dongguan LED lighting industry chain experts, industry elites and industry giants. Now it is the hottest LED industry. The issue and the supply quality of the industry chain have been heatedly discussed.

This seminar specially invited Jingtai Optoelectronics Gong Wen, Ming Wei Electronics Zhao Chunbo, Ru Wei Electronics Jane Yu Cang, Mao Shuo Power LED Indoor Drive Division Yang Zhichao, Qin Shang Optoelectronics Zhu Bingzhong to make a wonderful keynote speech.

Zhang Xiaofei, CEO of Gaogong LED, said that LED is a very young industry. The situation is getting better this year and the stock market is rising. This gives everyone an inexplicable excitement, a dream of the past few years, and the dream of China's LED. If we want this dream to be better, we need our company to come up with real good products to support it. So what is a good product, who can make a good product?

For LED good products, Zhang Xiaofei believes that the following points must be adhered to:

The first is the light effect, which can be abandoned below 80lm/w, and the time is higher than 150lm/w. The choice of too low is meaningless, and the one above 150 is not very mature. The second is to show that below 70 is best not to use, most of the above 90 are also boasting, unless they can provide proof of phosphor. The third is light decay, longevity, light decay of less than 70%, and good consistency, which can provide reliable quality assurance.

As for who can provide LED good products? Zhang Xiaofei believes that there are four types of companies that can do:

First, LED brand enterprises, they have strong strength and good reputation; Second, dedicated enterprises, positioning is very clear: high power medium power and low power, they focus on the LED industry, understand the LED lighting needs, love the LED industry; Third, innovative companies, although small in scale, are developing fast, they have innovative products: processes and materials; fourth, OEM companies, they focus on manufacturing processes.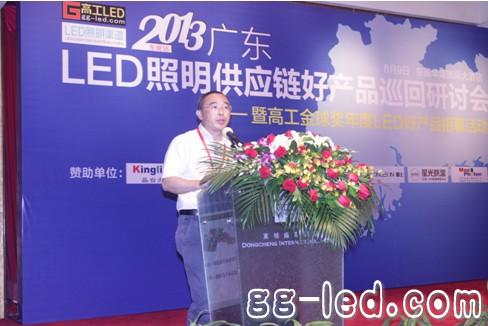 - 6 Way Power Strip Extension with surge protector will protect your electrical devices from voltage spikes e.g. electrical surge or lightning. USB Ports Electric Socket 6 Outlet Extension provide you multi capability for various electronics power needs at the same time.

- Qualified Power Strip 6-Outlet Power Cord allowing you extend the outlet 6 feet (2 meters) away from the wall or even further.

- 6 Gang Power Strip is capable of overload protection, optional USB Charging Ports and surge protection, flexible design.




6 Gang Power Strip

6 Gang Power Strip, Smart Power Bar, 6 Way Power Strip Extension, Power Strip 6-Outlet, USB Ports Electric Socket 6 Outlet Extension

ZhongShan JITONGLONG Plastic Hardware Co. Ltd. , https://www.toukoo-electronics.com