Since entering the LED field, Dehao Runda has passed the news. According to the 2010 results announcement released by Dehao Runda on February 24, the total revenue for the whole year of 2010 was 2.658 billion yuan, up 38.32% year-on-year; the net profit attributable to shareholders of listed companies was 196 million yuan, up 300.02% year-on-year. The basic earnings per share was 0.56 yuan, an increase of 273.33%.

Net profit tripled

In 2010, the company's annual revenue reached 2.658 billion yuan, and net profit was 196 million yuan, a year-on-year increase of 300.02%, of which LED business contributed the most. In comparison, the annual income in 2009 was 1.922 billion yuan, and the net profit was 48.99 million yuan, a year-on-year increase of 178.51%. The profit was turned into a profit, and the LED industry revenue reached 172 million yuan. In 2008, Dehao Runda lost 62.4 million yuan.

The announcement pointed out that although the overseas orders of the company's small household appliances business have increased significantly compared with the previous year, the profitability has declined. During the reporting period, the company completed the non-public issuance. After the funds were raised, the company accelerated the investment progress of the Wuhu LED Photoelectric Industry Base. However, the company's LED project is still in the construction period, and the investment is huge and the production capacity has not been released.

According to the announcement of Dehao Runda on January 25, up to now, the first phase of the high-cleanness plant required for the installation of MOCVD equipment by the subsidiary Wuhu Dehao Runda Optoelectronics Technology Co., Ltd. has been completed, and 18 sets of MOCVD equipment have arrived. The Wuhu plant area has entered installation and commissioning. It is expected that these equipments will be put into formal production during the second quarter of 2011.

Part of the revenue comes from the contribution of government subsidies

Dehao Runda's net profit has tripled, and part of it is contributed by government subsidies.

In the announcement of the operating results and financial status of the announcement, Dehao Runda pointed out that "the main reason for the total profit, net profit attributable to shareholders of listed companies, basic earnings per share, and return on net assets increased significantly from the previous year. During the period, the company's LED project received the government's large financial subsidies and was included in the current profit and loss."

According to the subsidy announcements received by Dehao Runda, from August 2010 to January 2011, Dehao Runda received a total of 46,349,580 yuan of financial subsidies from the governments of Wuhu and Dalian, including "Technology". Three subsidies, such as "LED chip production project".
| | | | |
| --- | --- | --- | --- |
| company name | Amount of subsidy | Money content | Remarks |
| Wuhu Dehao Runda | 129.6 million yuan | The "Technology Three" financial subsidy fund allocated by the Finance Bureau of Wuhu Economic and Technological Development Zone in 2011 | All the accounts were received on January 21, 2011. The company announced that it will have a significant positive impact on the company's 2011 earnings. |
| Dalian Dehao Runda | 56.6 million yuan | Funding for the major industrialization project of "LED chip production project" in Dalian | Announced on December 29, 2010, the company stated that the funds will be used exclusively for project research and development and construction expenditures. According to the accounting standards, the subsidy will be included in the deferred income, and will not be significantly affected by the company's 2010 earnings as the project construction progress and R&D expenditure progress are included in the non-operating income. |
| Yangzhou Dehao Runda | 2574.58 million yuan | Jiangsu Yangzhou Municipal Government's "Technology Three" fee subsidy funds to support the company's investment and development in technology research and development, intermediate testing and other links | The company said that the subsidies received this time will be included in the current profit and loss, which will have a significant positive impact on the 2010 earnings. |
| Wuhu Dehao Runda | 252 million yuan | The Wuhu Economic and Technological Development Zone Finance Bureau allocated all government subsidies to Wuhu Dehao Runda's 2010 "Technology Three" financial subsidies. | All arrived in August 14, 2010 |
Source: Gaogong LED Industry Research Institute (GLII) is organized according to the relevant subsidy announcement of Dehao Runda

Food Processor 3 In 1 is one of our popular food processor among our customers. This kind of food processor including blender, juicer and grinder. Besides, the blender jar has plastic jar and glass jar food processor optional.

Description for Food Processor 3 In 1

350W/450W/600W

Including juicer, 1.25L plastic jar blender and grinder

2 speeds wth pulse

Carton box: 49.5*44.5*61cm 4pcs/ctn

20'GP: 912pcs 40'HQ: 2104pcs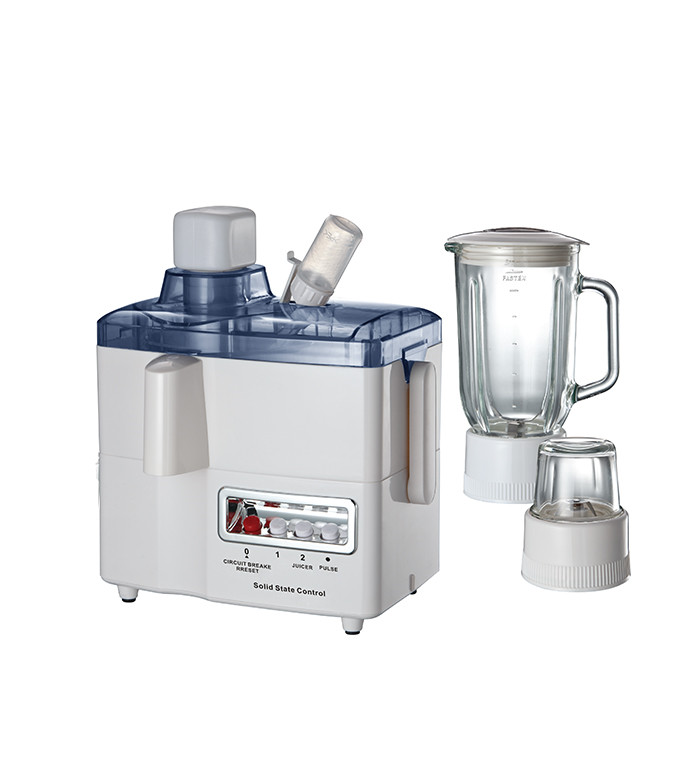 Food Processor 3 In 1

Food Processor 3 In 1,Food Processor 3 In 1 Juicer,3 in 1 Food Processor Blender,3 in 1 Baby Food Processor

Flying Electronic Co., Ltd , http://www.flyingelectronic.com